TILA TEQUILA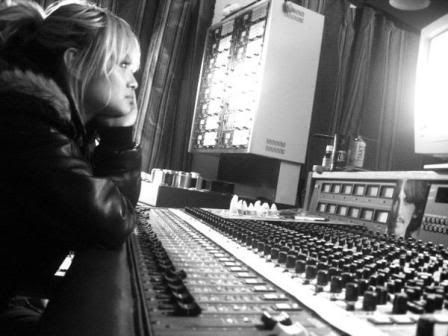 LISTED INFLUENCES:
Kentucky Fried Chicken
UNLISTED INFLUENCES:
Valtrex. Fredrick's of Hollywood. Penicillin.
MEET THE MONSTERS:
one part titty dancer, one part Asian mail-order bride & one part upscale salon employee, TILA TEQUILA hails from California (surprise!) & sings nonsense pop songs with breathy expulsions and shrill exclamations. Backed by some "studio magic" (translation: 2 or 3 dudes that are low-paid assistant engineers at some shitty recording studio & think that playing & producing Tila's record is going to earn them a coveted place in frilly drawers), MS. TEQUILA's tunes are all wardrobe and no guts. It's about as steamy & sultry as an igloo village & as sexy as a ham sandwich. And I'm not using that as a slang term for a vagina, I mean an actual ham sandwich.
SONG ANALYSIS:
"Go To Mars" is a horrible abomination of a song, even by dance music standards. It has fake 808 beats. It has fake percussive record skritch-scratching. It has one of those disco hooks where she sings "ooh, ooh" during the chorus. All that's missing are the laser beam sounds. I think the lyrics are about butt-fucking, but that may be wishful thinking. Either that or the song is so goddam awful that it merely leaves you with the sensation of a recent ass-pounding.
COMING TO YOUR TOWN:
in pixel form: "I am a video game character in a game called Street Racing Syndicate for PS2, XBOX, Gamecube and more!"
BLOG ABOUT:
"Anyway....once again.....THAT IS NOT ME! THAT IS A FAKE PORN WITH PEOPLE USING MY NAME!!!!!!!"
13 FEARS (THIRTEEN FEARS)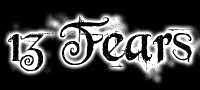 LISTED INFLUENCES:
Rage Against The Machine. Alkaline Trio. NoFX.
UNLISTED INFLUENCES:
cargo shorts. developing a potentially lethal butane huffing addiction. saving up Euros for a drum key.
MEET THE MONSTERS:
In the same way that The Beatles appropriated & molested R&B music, England's 13 FEARS (THIRTEEN FEARS) follows the fine limey tradition of taking a relatively-American-based music genre & sapping it of all feeling & substance. The Streets manhandles hip-hop in the same way, as do The Darkness and their tea & crumpet-stained interpretations of the late 80's Hollywood metal age.
Daringly, 13 FEARS (THIRTEEN FEARS) have combined early 90's grunge and Grateful Dead-like jam-ad nausea to produce a sound that is all together unlistenable. The resulting cacophony sounds like every band I played drums for in high school, sans some kid hamming up a Cobain/Vedder impersonation & with fewer changes in the arrangements.
The band's photo page has about six different versions of their band logo, a close-up of someone playing bass & a picture of the drummer, who appears to be about 9 years old.
To avoid confusion, the band has parenthetically spelled out the numerical part of their name for those of us who have trouble reading when numbers and letters are placed too close together.
SONG ANALYSIS:
Take your pick. Choosing from such gems as "Funeral of Freedom," "Gig Song," and "Death From Here," you really can't wrong. It's all the same stew of power chords and garage reverb. Wanna know what it sounds like to have your head sloooowly pulled out of a bucket full of mud, puss & vomit over the course of several months? Check out 13 Fears.
COMING TO YOUR TOWN:
via XBOX Online tournaments.
BLOG ABOUT:
"All songs have no lyrics yet"
KELLY OSBOURNE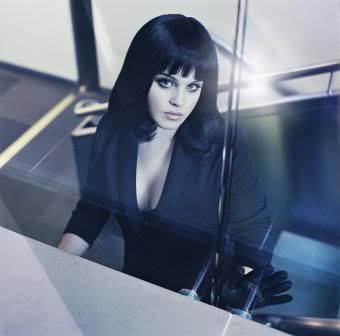 LISTED INFLUENCES:
None.
UNLISTED INFLUENCES:
Not getting a real job. Riding coattails of family name. The only pill habit in the universe that doesn't result in drastic weight loss.
MEET THE MONSTERS:
Ozzy's baby girl tries another shtick on for size with her latest album, Sleeping In The Nothing. Having abandoned the power-pop-rock sound of her last album (& fuck me for even knowing that) in favor of more "mature" and "deeper" material, Osbourne flip-slops through this new release between dreary electro-kraut-dance & new wave-by-numbers. Apparently, VH1 ain't the only one who loves the 80s. The press pics look waaaay Photoshopped, taking advantage of Adobe's latest photo editing feature: Chunky Chick Crop & Slim.
Bathe yourself in Kelly's 7th grade vocabulary. Absorb the angst & pain of growing up rich & becoming famous because you happened to be the genetic result of two people who are more talented and interesting than you are (though not by much). Experience a total absence of any discernable vocal range. Witness the lyrical majesty of such stanzas as: "Uh-Oh / Do you really wanna kno-ow?"
No. No, I do not.
SONG ANALYSIS:
The chorus on "Uh-Oh" is driven by that oh-so-popular disco rock hi-hat (recent offenders would include Electric 6, Franz Ferdinand, The National & Arcade Fire, where the drummer breaks from a 4/4 measure on the verses, keeping time on the choruses between the up & down beats). Keyboards? Check. Standard pop arrangement that will not threaten anyone's musical tastes? Check. Endless loads of cash & industry support to sink into this vanity project 'cause your dad is the Prince of All Darkness? Check & Check.
COMING TO YOUR TOWN:
whether you like it or not.
BLOG ABOUT:
N/A
TORMENT THE VIEW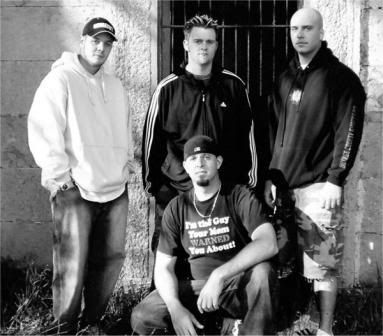 LISTED INFLUENCES:
None.
UNLISTED INFLUENCES:
oversized hoodies. Creed. backwards baseball caps.
MEET THE MONSTERS:
Syracuse, NY's scene has some collective erectile dysfunction issues. How do I know that? It's predominantly made up of hardcore bands, that's how. Despite taking a slower, even more annoying route in their songwriting, TORMENT THE VIEW posses the same indications of poor sexual performance: predictable key changes, overwrought, quasi-operatic vocals, and lame lyrical laments.
SONG ANALYSIS:
"It's Over" drips and droops like a poorly maintained prostate infection. Singer and "noted solo artist" AJ Cole meows all over the track, attempting some weird hindi chant when he holds out a note for too long. For good measure they throw in some lame-o effect processing, hip-hoppy sample squelching & a two-second-long flamenco guitar thing near the end. Toss in a polka break & these guys are bordering on geniuses. Geniuses of doo-doo, that is.
COMING TO YOUR TOWN:
TORMENT THE VIEW play @ Peabody's Down Under in Cleveland, OH on July 9.
BLOG ABOUT:
"Many thanks for all the love we have gotten for "It's Over" We really hope we can top that with our next single."
Try recording a 17 hour farting contest. That should by far surpass the success of "It's Over."
BROOMFILLER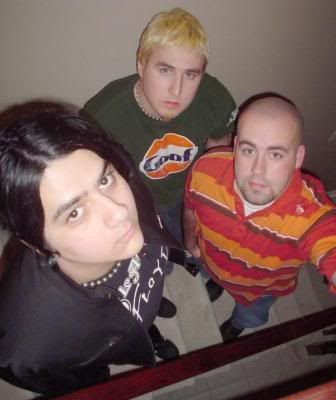 LISTED INFLUENCES:
Foo Fighters. Helmet. Bush.
UNLISTED INFLUENCES:
Fuck, they actually listed Bush as an influence. I'm out.
MEET THE MONSTERS:
I was hoping to get through this installment of MoM without having to dog on Canada, then along comes BROOMFILLER.
Bands like this are a tragic, all too common occurrence. They can play alright. They can even put together a pretty good hook every so often. But instead of exploring what they could do if they tried to be innovative and original with their talents, these guys are simply content aping lame, tired bands and writing stupid lyrics about getting dumped.
SONG ANALYSIS:
"Tomorrow's just a day away," indeed. With lyrics ripped from some fat dude's live journal page ("stupid cunt / make me feel all dumb."), "You Were Right" pummels through about two minutes of radio-friendly, fist-pump rock before breaking into a one-note build that's supposed to constitute some sort of bridge. Ooh, that's unexpected. Where will they go with this? Oh, back into the first part. Touché, BROOMFILLER.
COMING TO YOUR TOWN:
on your little sister's iPod.
BLOG ABOUT:
"Yes, that's right...2 brand new BROOMFILLER Avatars for: AIM, AOL, YAHOO & MSN Messenger are now available in the 'Fan Stuff' section on our website"
FANtastic!
CODED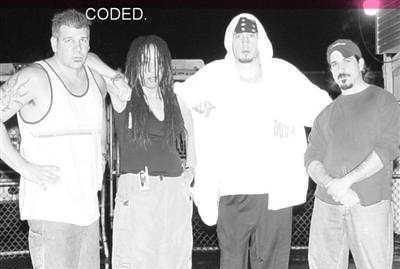 LISTED INFLUENCES:
None.
UNLISTED INFLUENCES:
bandanas. 4 Non-Blondes. global injustices.
MEET THE MONSTERS:
Three white dudes bring the aggression of metal and one black chick brings the aggression of 400 years of oppression and segregation. And ten years ago they may have been relevant. Now that we're firmly planted in the 21st Century, such a hybrid of commonplace styles is itself pretty fucking commonplace.
SONG ANALYSIS:
Pretty much every tune sounds like Ani Difranco doing soundcheck for Helmet. But if you're a big fan of choppy one-note guitar riffs, angry black women, and drummers who keep time on the china/splash cymbal, you should check out CODED. Then you should have a vasectomy. Twice.
COMING TO YOUR TOWN:
Streaming webcast on CODED radio. Friday nights from 11pm-2am est. I'd give you the link, but I figure I've done enough damage by simply making you aware of this band's existence.
BLOG ABOUT:
"Coded would like to thank everyone for their continued support and friendship! It has been a great year for Coded, and it is all owed to the band's friends and family."
In other words, despite being in their mid-30s the members of CODED still work at coffee and record shops & live in their parents' basements.
ILLICIT BOBBEE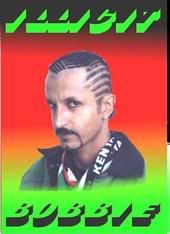 LISTED INFLUENCES:
None.
UNLISTED INFLUENCES:
cornrow extensions. Sean Paul. date rape drugs.
MEET THE MONSTERS:
This one's pretty tough. There's not a lot of info on ILLICIT BOBBEE's page & even a google search doesn't bring up anything on him. He has one song, entitled "Song 1." Tom is his only friend. And he has one picture posted. This page is either under construction or Bobbee was smart enough to quit while he was ahead, inadvertently adding an air of mystery to an otherwise lackluster spiel.
SONG ANALYSIS:
The aforementioned "Song 1" is a slickly produced electro-dancehall ditty underscored by ILLICIT BOBBEE's marble-mouth vocals. Usually it's the accent or slang terms that make Jamaican-flavored pop so excruciatingly painful, but in this case it's the performer's complete lack of diction that brings on the stomach cramps. I'd imagine he's talking about going into a club, being hounded by woman, and then taking a half dozen of them back to his hotel room to make those "In The VIP" pornos I was so fond of last year. But the way he garbles all his words, he could just be reading aloud from a Denny's menu & I'd be none the wiser.
COMING TO YOUR TOWN:
and then immediately facing statutory rape charges.
BLOG ABOUT:
N/A